Entering the Second Year of Corona in Cambodia
The other day, some of our long-term staff returned to Japan.
There were those who moved on to their next step in life after their term expired and also those who left Cambodia due to the worsening pandemic. Some of those colleagues were conflicted as they left in the middle of their ambitions.
I hope that we can cross paths again someday.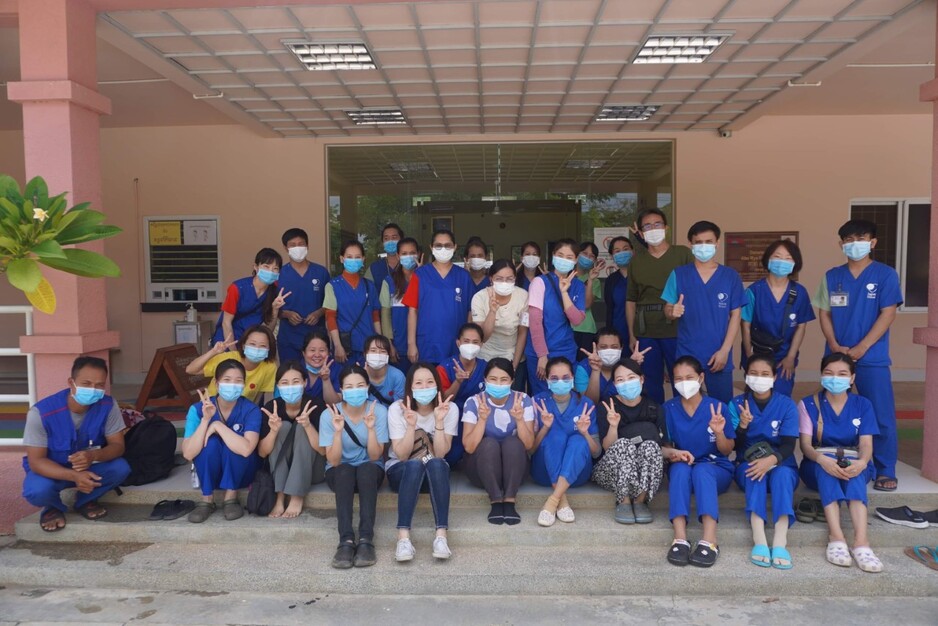 Covid-19 has been a major issue around the world and initially Cambodia has been thought of as a safe refuge from it.
However, now Cambodia is no exception to the pandemic.
Certainly, short-term volunteers haven't been accepted since April last year.
However, the number of patients in Cambodia and Southeast Asia as a whole had not increased so much, and the medical care of the patients has been able to continue.
I think that the number of outpatients and emergency patients other than corona were the highest ever. Time went by so quickly.
When I talked to one Cambodian staff who grew up in such situations she said "In difficult situations (e.g busy, staff shortages, seriously ill patients) the staff manage to cooperate with each other.
I am the happiest in my work when I manage to overcome these situations with a sense of companionship and the feeling of helping one another."
At the time I was really impressed and was pleased to report this attitude to my Japanese colleagues.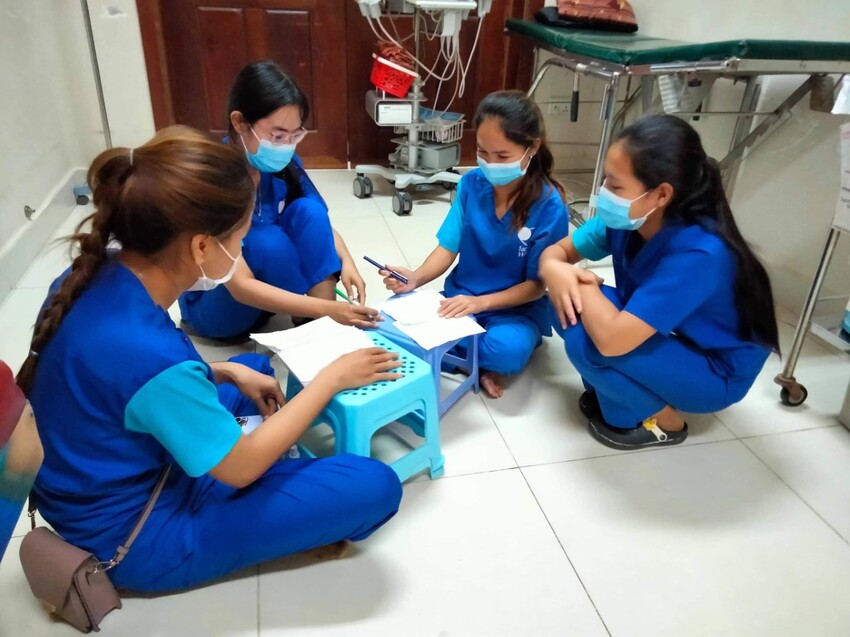 Returning to the story…
The coronavirus situation has changed since April of this year. The number of people infected has increased and our hospital has been forced to reduce its capacity.
However, even when the capacity is reduced, severely ill and impoverished patients are constantly coming before us.
I find it difficult even in normal circumstances, but now I feel even more helpless.
Originally, Cambodia has a less developed medical system than Japan and many poor people cannot access medical care and the social security system that guarantees it is also weak.
Nevertheless, Japan Heart has worked with local Cambodians to maximise the medical care we can do with all of our might.
Everyone has worked so hard on what we have built. But this corona virus situation has become a frustrating, continual challenge.
The capital city of Phnom Penh is now reaching medical capacity and it is difficult to be transferred even if they are severe, let alone suffering pneumonia.
It is not uncommon for patients at our rural hospital to be treated for the initial response with the hope of being taken to a hospital in Phnom Penh, only to be left disappointed and having to go home.
It is a reality where I can't do anything, but I have to ask the patient's family to spend time peacefully at home. However, it is difficult because we have a different view to life and death.
It is a reality that cannot be expressed with the limited nuance of the word "impoverished".
Along with the patients' families, we are desperate to protect our own health as well.
It is not only infection control, but staff are also worried that there is nothing to do to save patients, conflict around not being able to provide the usual level of medical care and the stress of not being able to go anywhere.
Everyday I am worried about how to care for such staff and protect them from infection.
This is my relationship with the coronavirus as it enters its second year, but it is probably the same in medical settings around the world.
It might not be the hardest situation but each of them is facing this same reality in this difficult time.
Instead of being pessimistic, I would like to look forward to work together with my colleagues and help each other to overcome this situation.
Senior Nurse Matsumi