There is no choice, but to do what you can do – Dr Morita's long-term activity report
After about two years, I have finished my activities in Cambodia.
It was fulfilling but it went by in the blink of an eye.
There was fun and pain, but looking back, all of my experiences left a strong impression in my heart and on what I want to value in my work as a doctor.
One thing that stands out is to do everything I can for a patient and deal with their condition together with them.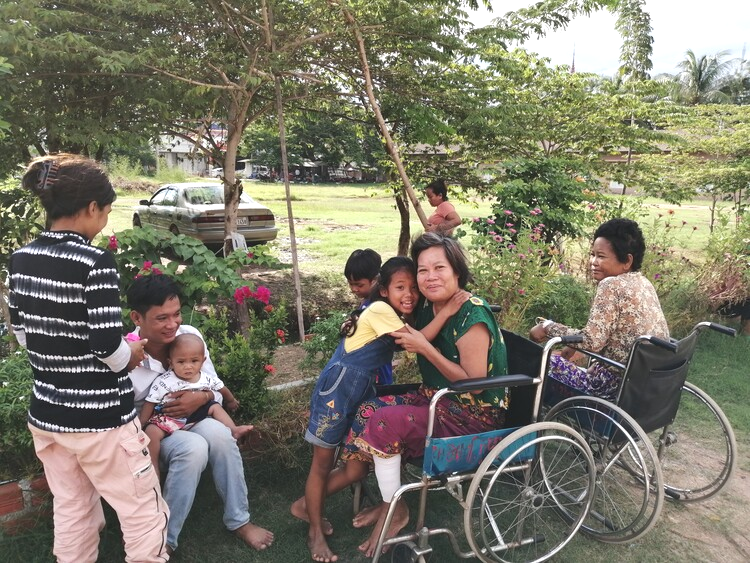 Many of our patients cannot receive medical care elsewhere due to poverty and an insufficient medical insurance system in Cambodia.
Patients come to Japan Heart when they hear that there is a hospital where they can receive medical care free of charge.
I have seen many patients, but I remember those that could not be saved.
There are patients who cannot get treated by Japan Heart, but if they could afford to go to a large hospital they could be saved, or patients in the late stages of illness where it is too late to provide life-saving treatment.
At those times I often lamented the lack of medical capabilities and the inability to treat them myself.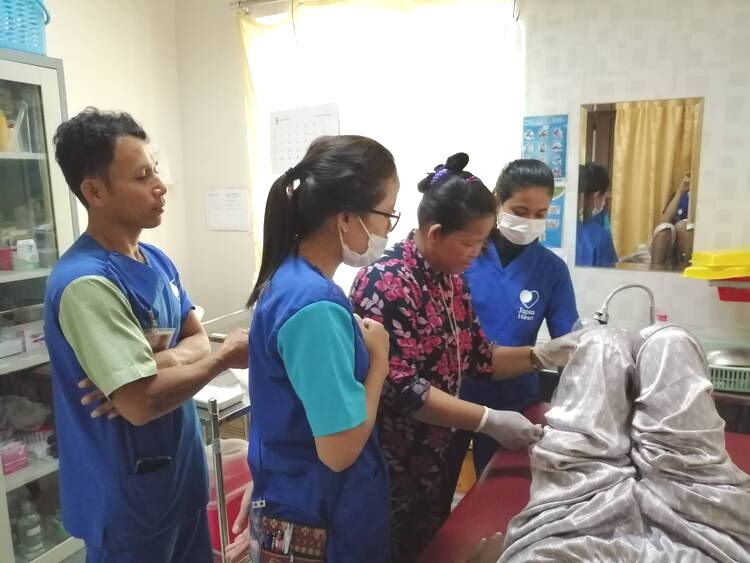 However, the staff of Japan Heart will always do their best to save any patient, whether it is a difficult treatment or the patient is in good spirits.
In fact, all the patients and their families were grateful even if they could not be cured, they were glad just to be together in the hospitals.
When, I think about it, the saddest thing is the patient and their family. When I mourn, I can't start anything. You have no choice but to do what you can.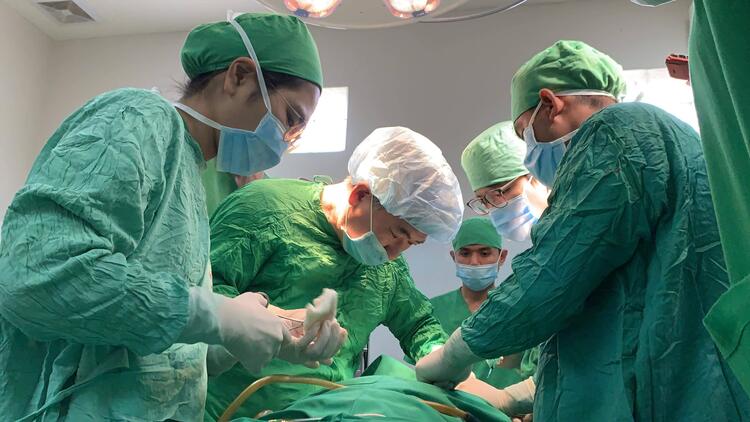 I think I have been able to reaffirm this obvious idea because of the attitude of the staff around me, and now I can naturally focus on what I can do.
If I have any problems with my patients, my experience at Japan Heart will remind me of what is important to me.
On the other hand, it took two years for me to realise my lack of power.
Many of the patients had to be taken to larger hospitals because I couldn't treat them with my ability alone, though a skilled and experienced physician should be able to treat an operate in such cases.
When I met patients who I couldn't treat like this, I felt regretful and sorry. I would like to train in Japan to increase my capacity for treating patients.
Last but not least, I am extremely grateful to the wonderful staff I worked with, the Cambodian staff who always helped me as well as my family who sent me out to Cambodia from Japan.
I would like to take on new challenges in a new place while envisioning the day where I will gain the experience needed to provide medical support in developing countries.
Long-term volunteer doctor, Koki Morita